Australia-China Sustainable Tech Sourcing Import Logistics Update 2022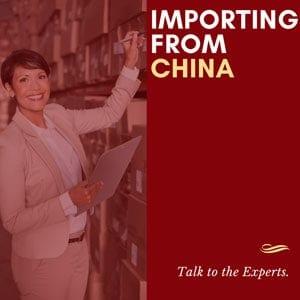 West End, Australia – March 24, 2022 /MarketersMEDIA/ —
ChinaDirect Sourcing's latest update provides Australian suppliers and retailers of environmental products with access to inventory from reputable wholesalers and manufacturers in China. The import sourcing service focuses on durable products ranging from expandable container homes to electric car accessories and charging stations. The company also coordinates custom, off-the-shelf manufacturing solutions.
More details can be found at https://www.chinadirectsourcing.com.au/importing
The announcement details a range of benefits for ChinaDirect Sourcing customers. The company offers end-to-end import services, saving customers between 30-50% on normal manufacturing and importing costs.
With extreme weather events serving as a reminder of the reality of global climate change, the market for environmentally friendly products has never been greater. With products such as electric cars still in their infancy, green businesses and customers around the world are bearing higher costs to stay true to their commitment to the environment. ChinaDirect Sourcing enables suppliers and customers to realize significant cost savings through factory-direct imports and long-lasting partnerships with high-quality wholesalers of environmentally friendly goods and services.
ChinaDirect customers benefit from the award-winning company's many connections to the highest quality manufacturing facilities in China. The dedicated team will choose the most suitable supplier for the order, prioritizing quality over commission rates.
Using a bicultural management system, ChinaDirect micromanages supply chains, providing customers with industry-leading transparency at every stage of the sourcing process. Customers can save thousands of dollars by eliminating normal middleman fees and reap financial benefits from the company's fast turnaround times.
ChinaDirect Sourcing also provides access to over 30,000 suppliers through its extensive database of manufacturing contacts, professional negotiation on behalf of customers, customer touchpoints in Australia and China, and travel facilitation. buyers.
About ChinaDirect Sourcing
The company's head office is based in Brisbane, Australia, and is led by Founder and Managing Director Lindy Chen. ChinaDirect Sourcing is committed to the highest legal and ethical standards, representing the best interests of customers at every stage of the manufacturing and delivery process.
The company has won and placed in the Australian Small Business Champion Awards, Asia-Pacific Stevie Awards, Telstra Australian Business Awards and has been recognized multiple times by the Hong Kong Australia Business Association. Learn more about https://www.chinadirectsourcing.com.au
A satisfied customer says, "It worked perfectly for us; we buy things at a fraction of the cost. I think ChinaDirect is a good way to reduce your business expenses. »
With its latest service updates, ChinaDirect Sourcing is leading the way in environmental product manufacturing solutions for Australian retailers.
For more information, please visit https://feasible.chinadirectsourcing.com.au
Contact information:
Name: Lionel
E-mail: Send an email
Organization: ChinaDirect Sourcing
Address: 2b / 11 Donkin Street West End, West End, QLD 4101, Australia
Phone: +61-7-3392-1421
Website: https://www.chinadirectsourcing.com.au/
Build ID: 89071861
COMTEX_404704256/2773/2022-03-24T10:38:09