Kenyan entrepreneurs welcome Google's product development center, but may struggle to retain talent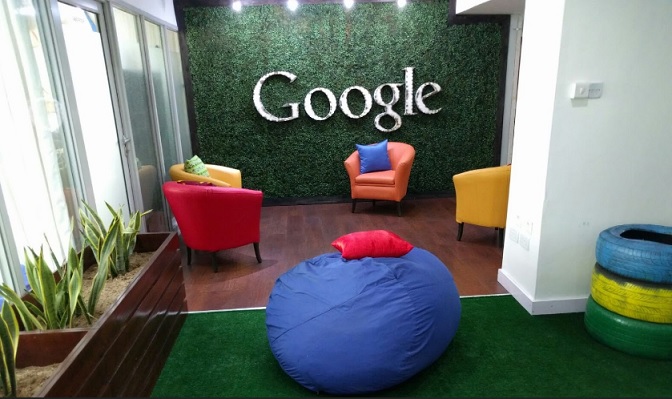 On Monday, April 19, 2022, Google announced the opening of its first product development center in Nairobi, the Kenyan capital.
Over the next two years, Google plans to hire more than 100 employees in software engineering, research and design roles and, with this launch, joins Visa and Microsoft in moving to Nairobi.
In October 2021, Google CEO Sundar Pichai announced that the company plans to invest $1 billion in projects that "will deliver fast, reliable, and affordable internet across the continent; create useful local products; and supporting the entrepreneurs and small businesses that underpin African economies. This product development center is just one such project.
As the global battle for tech talent intensifies, African tech talent has been in the spotlight. With record sums pumped into startups across the continent, who can blame Big Tech companies for jostling for a piece of the pie.
However, while this development bodes well for local talent, it affects the ability of local startups or businesses to hire suitable talent.
By FinancialTimesFollowing the opening of Microsoft's African Development Center in 2019 and its subsequent hiring surge, some local startups lost their best hands to Microsoft.
According to Caine Wanjau, CTO of Twiga Foods, "Microsoft's entry changed the dynamics of the software engineering market overnight. The company appreciated what it saw not only in software engineers, but also in product managers and designers, and is still actively recruiting. »
With Microsoft offering significantly higher salaries, local startups have lost some employees. While Twiga Foods lost four employees, Lori Systems – another startup – lost six employees.
But with Google and Visa joining the fray, the competition for local talent will only increase. And some local entrepreneurs admit it.
Talk to Techpoint AfricaJune Odongo, Founder and CEO of Senga Technologies, said: "In the short term, this will be a pressure for startups like ours, especially from a compensation perspective given that we not only compete with the most big technology companies in the world, but also doing it in an ecosystem with different macroeconomic variables from the United States.
Jesse Forrester, CEO and Founder of Mazi Mobility, believes that while local entrepreneurs cannot compete on price, the presence of Big Tech companies will benefit the local ecosystem in the long run.
"Tech giants have a penchant for attracting top talent, which in turn negatively affects the ecosystem for startups that can't compete on price. Therefore, they have the opportunity to upskill collective technologies while allowing high-level developers to be within the reach of startups.
"It's great for the local ecosystem; more talent and hubs will lead to better software products and development across the country. Hopefully this will increase the number of highly qualified developers.
On the other hand, Kagure Wamunyu, founder and CEO of Jumba, believes that it will allow local developers to contribute to the local economy while working for global companies.
"The recent launch of these global companies will definitely make the talent market a bit more competitive. However, it also gives talent the opportunity to work for global companies while contributing to the local economy, instead of having to move west," she said.
Both Odongo and Wamunyu have experience working for global companies and believe such developments are good for the long-term growth of the local ecosystem.
"In the longer term, it's good for the ecosystem, both for developers and businesses. Great companies nurture talent, which nurtures it and has a multiplier effect on an ecosystem. The outsourcing of talent to Indian companies such as Tata and Wipro by Microsoft, EMC and others is arguably the biggest contributor to India's current tech boom; we will see the same thing here.
"I had the opportunity to work for such companies learning cutting-edge skills, and I am now here in Kenya with a startup; I think more Kenyans should have these opportunities if they desire such environments," Odongo added.
Likewise, Wamunyu sees it as a validation of the growth of the local ecosystem.
"Having big tech companies invested in Kenya should help shine more light on what African companies have achieved over the years, with the help and support of employees, as well as provide an enabling environment. to more partnerships and investment opportunities".
Forrester also hopes that the arrival of companies like Google will entice non-traditional local investors to come forward.
"Investment makes Africa the next frontier of development. A true testament to Africa taking a more central role in the startup scene globally. I think it will allay fears about the quality of talent we have on the continent, which is great and encourage non-traditional investors in Africa to come forward," he remarked.
Unable to compete on salaries and benefits, Kenyan startups must find ways to attract and retain talent. Building great products that give employees more autonomy and a sense of being on a mission could be one way forward, and Odongo agrees.
"We hope to retain our developers by creating more interesting and revolutionary products and we are motivated to scale faster in order to pay better. Startups, of course, also have their own dynamics which are preferred by a certain set, so this will always remain true.
Chimgozirim Nwokoma
Accidental writer, covering the African startup landscape and its heroes.
---
Get started with Shiip from now until the end of April and get 20% off all deliveries via SHIIP. Try Shiip now.